Tenza-Zondi Inc is a firm of Attorneys established in 2017 out of a need for a highly skilled and experienced commercial/corporate firm in Pietermaritzburg. The firm seeks to build a good reputation by providing high quality legal services and adding great value to its clients and business.
Accountability towards our clients;
Commitment to our work;
Honesty in all we do;
Integrity by upholding the ethical standards of our profession, but still practice competitively;
Dedication, discipline and commitment
Zinhle Tenza–Zondi
Zinhle, founder and director. She has an LLB Degree and Postgraduate Diploma in Corporate Law and a Certificate in Advanced Programme in Insolvency Litigation and Administration Practice. She has vast experience in administrative law having been a member in a number of regulatory entity adjudication committees (Community Scheme Ombuds Service; Provincial Regulatory Entity; Gaming and Betting). She also deals in insolvency and administration litigation.
Gerald Sfiso Madlala
Sfiso Madlala is an admitted attorney of the High Court, LLB degree, Debt Collection Certificate. He specializes in High Court litigation, Family Law and debt collection.
Phumelele Maphinda
Phumelele Maphinda is an admitted attorney of the High Court, LLB degree. She specializes in criminal law, property disputes, litigation (Magistrates & High Court) and estate late matters. Specialist in immigration law, including s46, and s49 of the Immigration act and s37 of the Refugees Act and assistance with appeals in terms of the immigration act.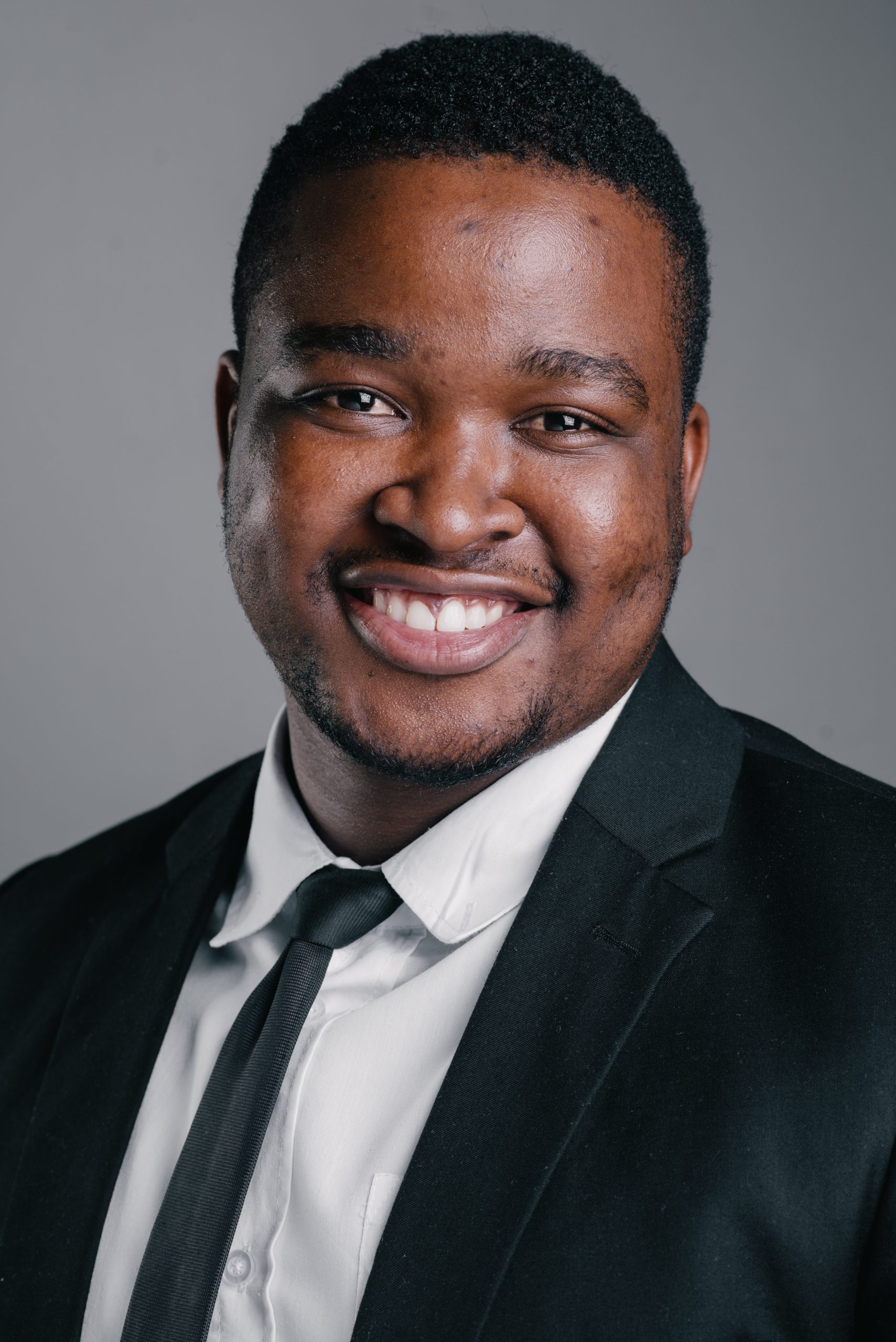 Simphiwe Mchunu
Simphiwe Mchunu is a candidate legal practitioner, LLB degree. He has interests in estate late matters, Registration of Trusts, Debt collection, Family Law and Magistrate Court litigation.
Sinalo Mbongwa
Sinalo Mbongwa is an admitted attorney of the High Court, LLB degree. He specializes in Family Law, Civil Litigation, Drafting of Contracts, Administration of Estates, Labour Law and Property Law.
ADMINISTRATIVE LAW
We specialise in laws that regulate the activities of bodies that perform public function by providing the following services:
Litigation arising out of the exercise of administrative functions
Providing legal advice and support to public and private entities
Reviewing applicable legislation and policies for government entities
COMMERCIAL LITIGATION
We render legal services on every type of dispute arising out of business transactions for big and small companies. Our team of experts will offer all the legal advice and support to ensure that our client's interests are protected at all times.
INSOLVENCY LAW
Our team of experts offer all legal advice and support on liquidation of companies, sequestration of estates. Whether it is a company that finds itself in distress or a client's sequestration of their estates.
FAMILY AND MATRIMONIAL LAW
Our team of experts offer professional services and advice in all matters relating to divorce (defended or undefended), custody, application for guardianship, maintenance of minor children and rights and benefits in line with laws applicable to the type of marriage regime. In addition, we assist with drafting and registration of anti-nuptial contracts.
LABOUR LAW
Our team can assist with legal advice on labour matters, whether it's an employee or an employer. We strive to protect our client's interest, we assist in arbitration, dispute resolution, presiding in disciplinary hearings, representation in the CCMA and labour court litigation. We also train our clients on new legislations and assist in formulating and drafting internal policies.
PROPERTY LAW
Are you buying or selling your property? Our team of expert will take you through the process as we can assist with purchase and sale agreements, property disputes, evictions, conveyancing and any litigation arising out of the said transactions.
WILLS AND ESTATES
Our team in estate administration will assist with all that you might need to deal with the death of your loved one. Our experts are also experienced in litigation arising out of these processes. However, let us make sure you have everything in place to avoid any challenges when the inevitable occurs by drafting a will and setting forth your wishes.